EStream SQL Products
The Business Suite that makes managing financial activities easy
Discover and download our SQL Suite products. If you have any feedback or suggestion, please help by emailing us your thoughts or report any problems you experienced.
SQL Account - GST Accounting Software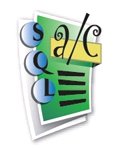 Download GST Demo (v4.2016.773.728)
This demo version DOES NOT contain the latest update. Please contact your local sales/support agent for latest version.
Information
Updated on: 14/03/2017
Version: 5.2018.822.754
Size: 54.2 MB
License: Demo
Username & password: ADMIN
Supported languages: English, Chinese, Bahasa Malaysia, Bahasa Indonesia
---
SQL Payroll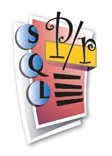 Information
Updated on: 16/04/2017
Version: 1.2018.156.138
Size: 42.2 MB
License: Demo
Username & password: ADMIN
Supported languages: English, Chinese, Bahasa Malaysia, Bahasa Indonesia
Recommended Server Spec
PC with an Intel Core i5 or AMD Athlon processor and above
4 GB RAM and above
Broadband Internet connection to use the SQL Remote Desktop
Windows 7 & above