Firebird SQL
True Universal Open Source Database
Firebird is a truly performant database management system. It scales impressively from a single-user model to enterprise-wide deployments with multiple databases running with hundreds of simultaneous clients.
Who is using Firebird SQL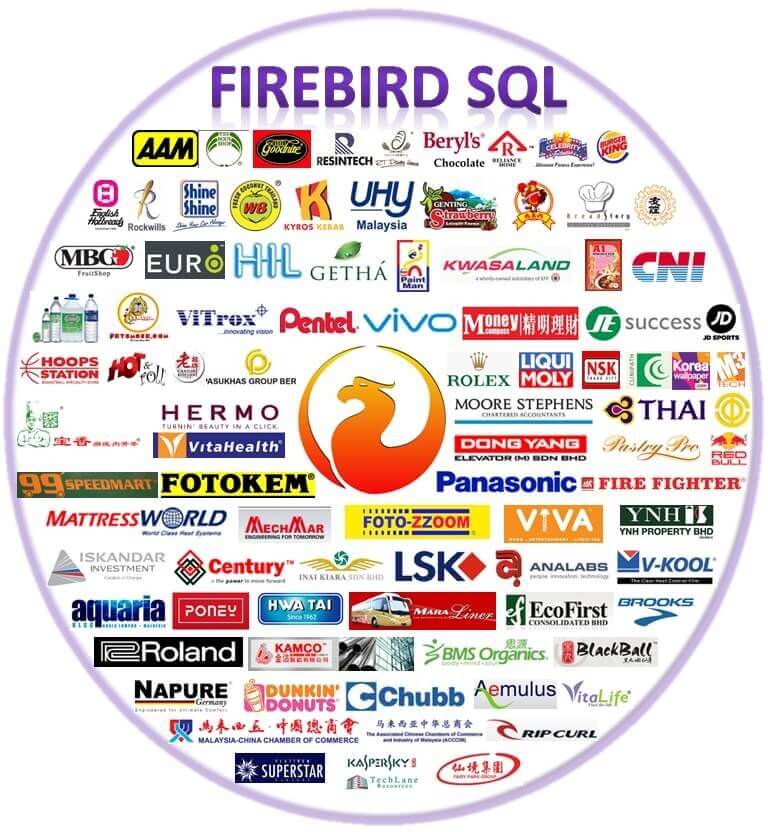 ---
Case Studies & Testimonials
---
Firebird is used and relied on by many user of different fields of business from all over the world because it delivers what it claims
---
---
---
Oversea Users
---
It is known, from reputable enterprise survey, that Firebird is running on hundreds of thousands of productions sites around the world
---
---
---
Public Listed & Prominent Users
---
It is also very well known that Firebird is the database engine that drives SQL Account and SQL Payroll software. There are now over 170,000 companies using SQL Account and SQL Payroll
---
---
Go Behind The Facts and Figures
While it is interesting to look at data such as the ranking of database engines, we definitely won't referred to it as fact. This is because looking at ranking alone says very little about the features, performance, security and potential of a database engines like Firebird.
FIREBIRD
VERSUS
MICROSOFT SQL SERVER
---
Here are some amazing facts that you may not know about Firebird
---